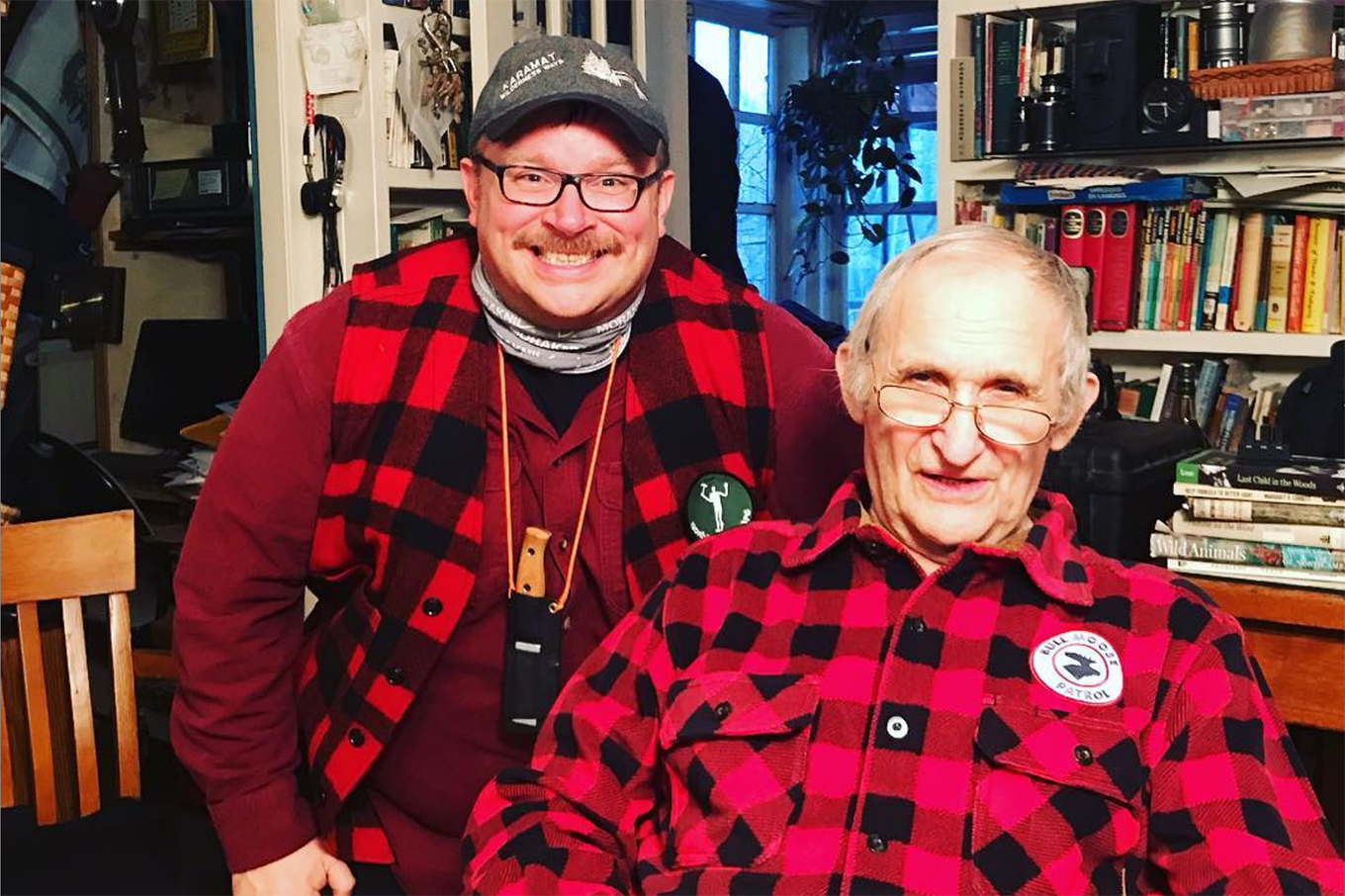 PK Podcast 036: Mors Kochanski And Jon McArthur On The Global Bushcraft Symposium
PK Podcast 036: Mors Kochanski And Jon McArthur On The Global Bushcraft Symposium
In episode 36 of The Paul Kirtley Podcast, I'm joined by two guests – Mors Kochanski and Jon McArthur.
Many readers of this blog will of course know Mors's name; he is author of one of the pillars of modern bushcraft literature and Mors's place amongst the bushcraft canon needs little introduction to many outdoorspeople. But in case you don't know the name, Mors, born in 1940, has spent a lifetime learning and instructing wilderness living skills, teaching thousands of students, including at university level as well as through his long association with Karamat Wilderness Ways.
Jon McArthur is also associated with Karamat and has been fortunate enough to be mentored by Mors. Jon is actively involved in multiple aspects of search and rescue operations in Alberta, both at the provincial level as well as within the Royal Canadian Air Force GSAR team.
Jon is one of multiple volunteers on the organising board of the Global Bushcraft Symposium, which will take place in Alberta, 10th to the 14th, June 2019. One of the aims of the symposium is to connect elders of the bushcraft movement with younger instructors and practitioners.
While Jon was visiting with Mors we got online for a Skype call to discuss further the aims of the symposium and who it is for. There are also some digressions and anecdotes that also add to the colour of the conversation.
At times, there's a little bit of background noise. As well as a couple of guests coming and going, there was a cat coming into the frame from time to time as well as some creaky chairs but overall, the audio is good and I hope you find this interesting and what's more, I hope perhaps to see you at the Symposium in June.
The conversation between Jon, Mors and me forms Episode 36 of the Paul Kirtley Podcast…
How To Listen To This Podcast
You can listen to this podcast here on my website by using the player above. Just press the play button.
You can download the podcast episode .mp3 file by right-clicking on the download link to save the .mp3 file down to your local machine/device.
You can also subscribe on iTunes and on Stitcher, on Player FM, Radio Public, Soundcloud, or via my podcast-only RSS feed.
Links
Global Bushcraft Symposium
Who is Tom Roycraft – YouTube video with Mors and Tom
Jon McArthur on Instagram
Thanks For Listening!
Thanks for joining me on this podcast. If you have any comments about this episode, please leave them in the comments section below.
If you enjoyed this episode, please share it using the social media buttons at the top of this page. Thanks!
And Finally…
Finally don't forget to leave an honest review & rating on iTunes or on Stitcher.
Ratings and reviews are extremely helpful and greatly appreciated! They do matter in the rankings of this podcast and I read each and every one of them.
Related Material On Paul Kirtley's Blog
PK Podcast 035: Anna Lewington On Adventures In Ethnobotany And The Bounty Of Birches
PK Podcast 033: Kevin Brownlee on Indigenous Archaeology and Highlighting Native Heritage
PK Podcast 032: Lars Fält, Julia Kalthoff, Juha Rankinen and Jonas Als
PK Podcast 031: Will Lord On His Passion For The Prehistoric
PK Podcast 030: Dr Cassandra Quave On Studying Medicinal Uses Of Plants & The Treatment Of Infectious Disease