Wild Wanderings 8 – Damp And Green
Wild Wanderings 8 – Damp And Green
I have been teaching in Sussex recently, at Frontier Bushcraft's main course location, an area of private land, several thousand acres in size. We run a range of programmes there, including our 1-day Bushcraft and Survival Foundation course. It's a full day and I find it a really fun programme to lead.
Part of the day involves the group moving away from the main teaching area at our base camp, to employ and learn various skills out in a fairly untamed part of the woods. The students first job is to work in small groups to gather all the materials they need to light a fire, on which they will boil water and cook their lunch. They gather materials and employ the small-stick fire-lighting methodology they have been shown in the morning.
Once everyone had their fire materials gathered and prepared, before lighting, we all headed down to the small stream nearby. Here I talked about potential water contaminants and water purification strategies. Then the students collected water before heading back to their fire materials to light them, then boil their water.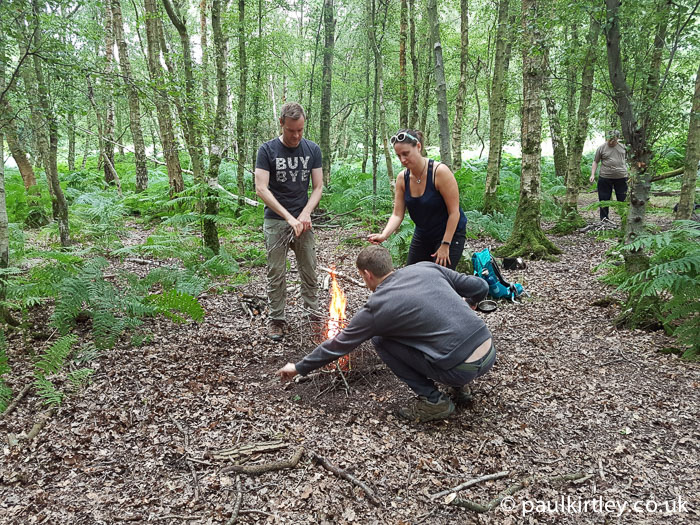 While the students were establishing their fires and heating their water, I took a short walk along the low-lying ground near to the stream. The stream is spring-fed so always runs a little, even in dry summers like 2017. Water from the adjoining land also percolates down into this depression and the ground is generally damp.
Wet Woodland
From previous experience of the area, I know you can consistently find water mint, Mentha aquatica, in the area. This was primarily what I was looking for, so the students could make mint tea to go with their lunch. Wild teas like this make boiled water much more interesting to drink.
While I was taking my short wander, I also used my phone to snap a few other species of trees and plants, which are very representative of this type of wet woodland in the UK…These photos were taken on 16 July 2017.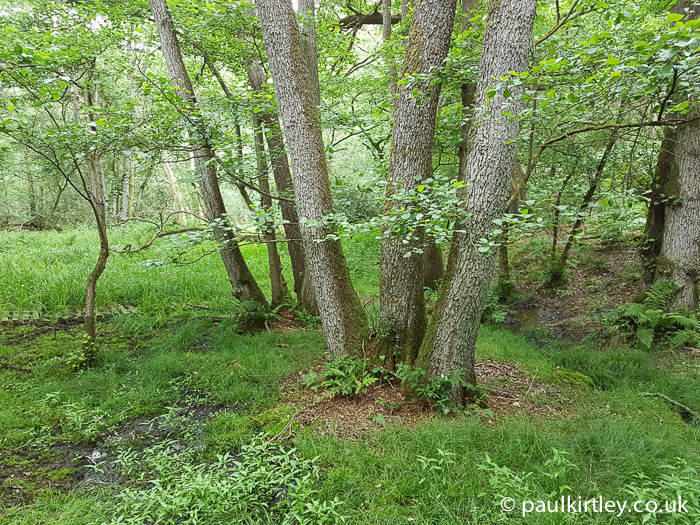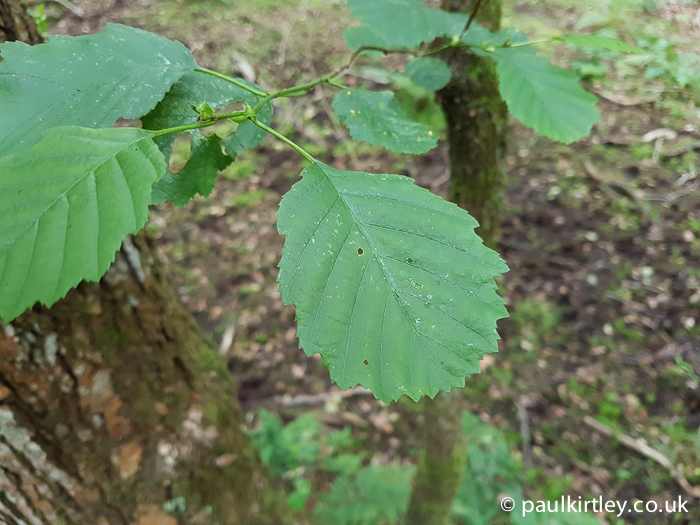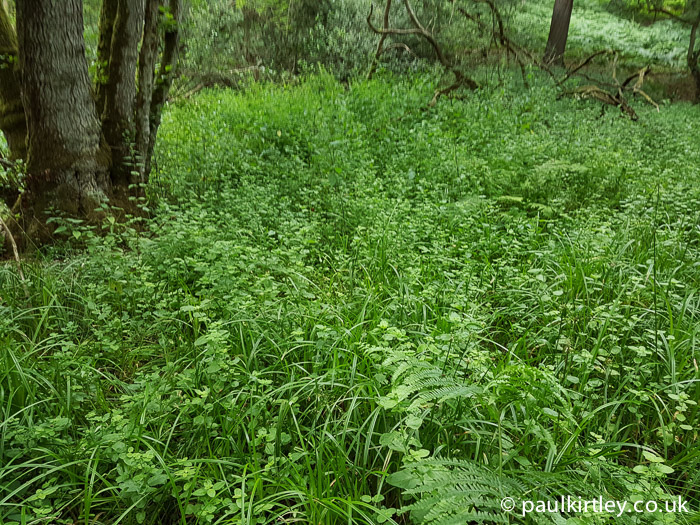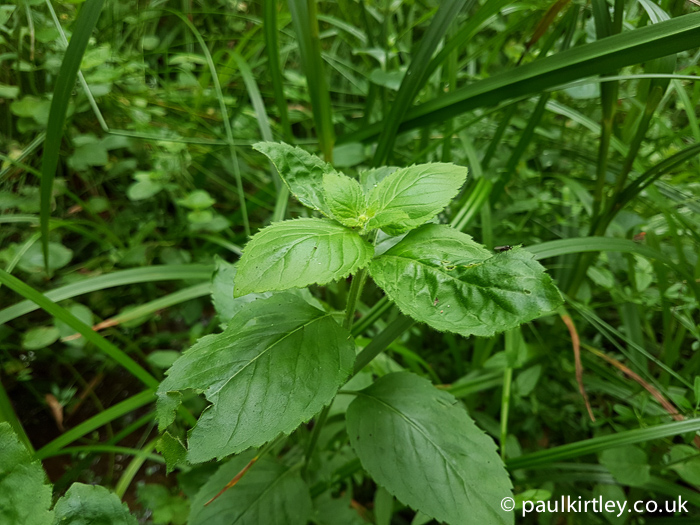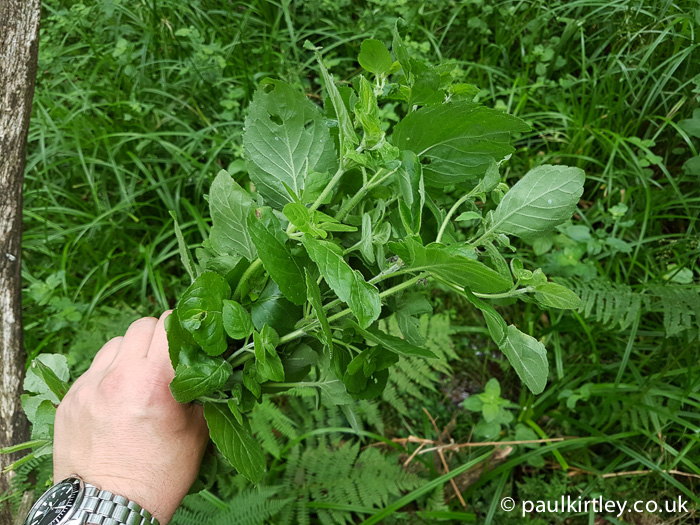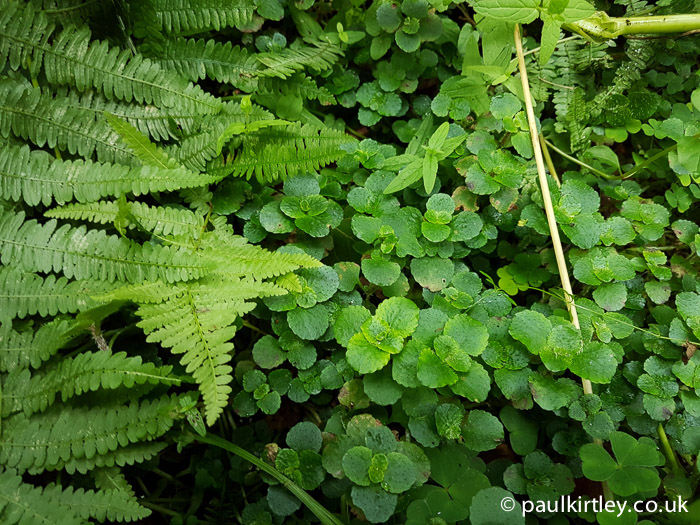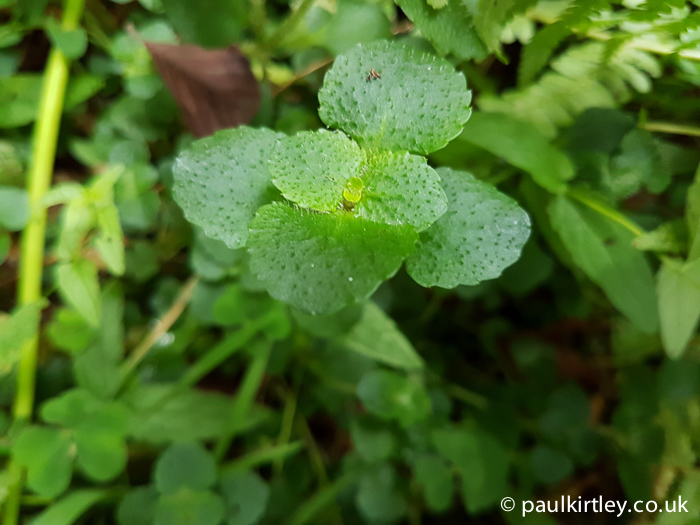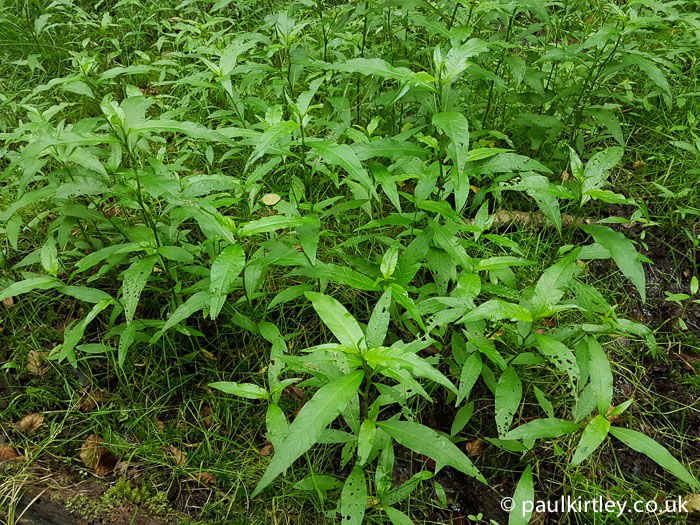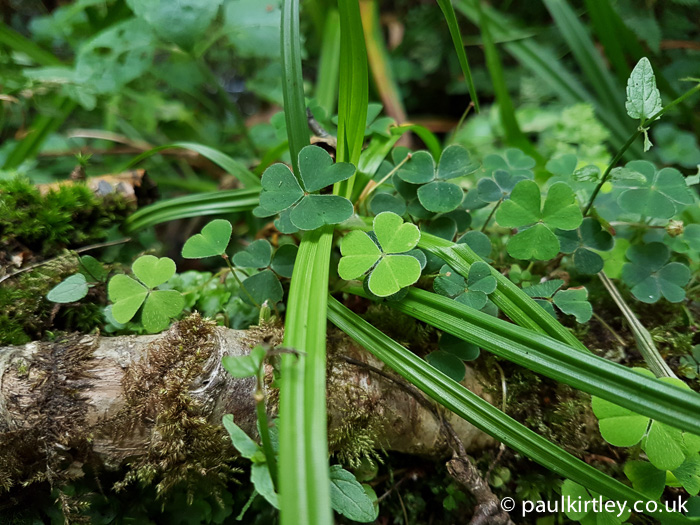 A Few Fungi
On my walk around the area, I spotted a few common fungi…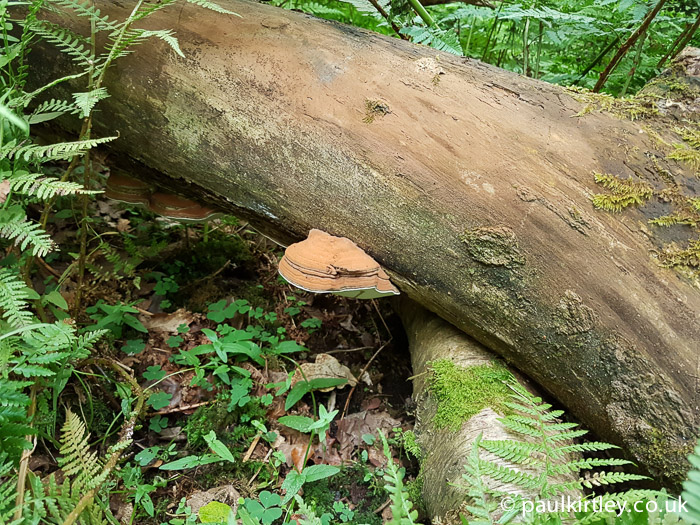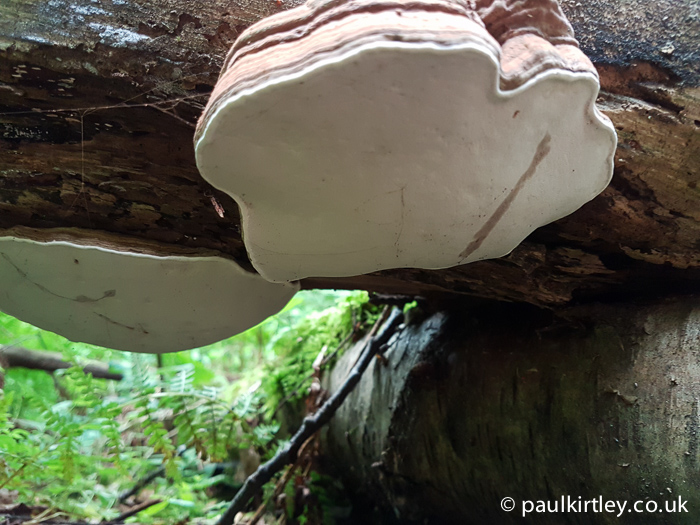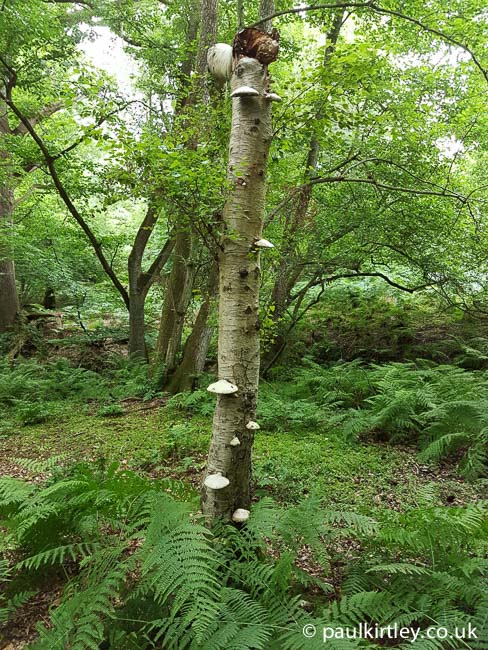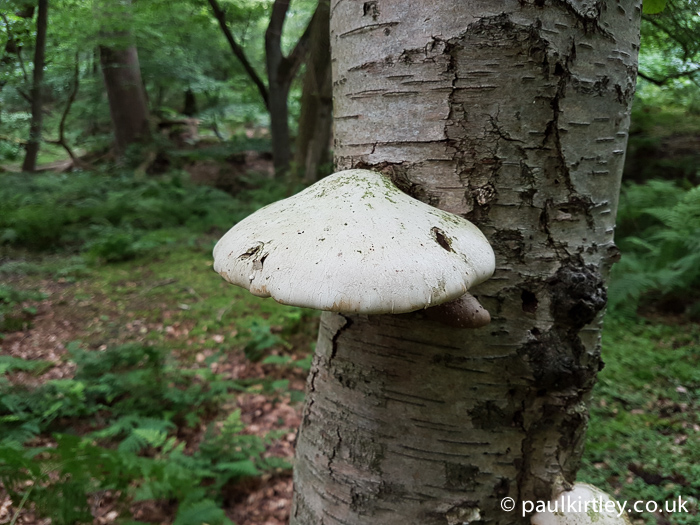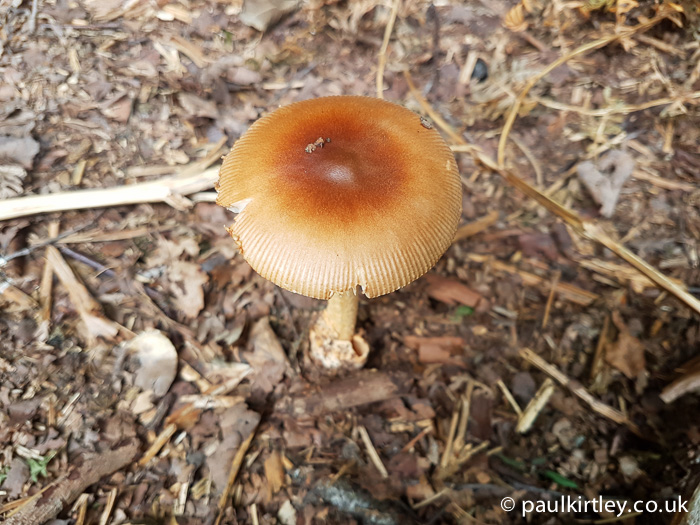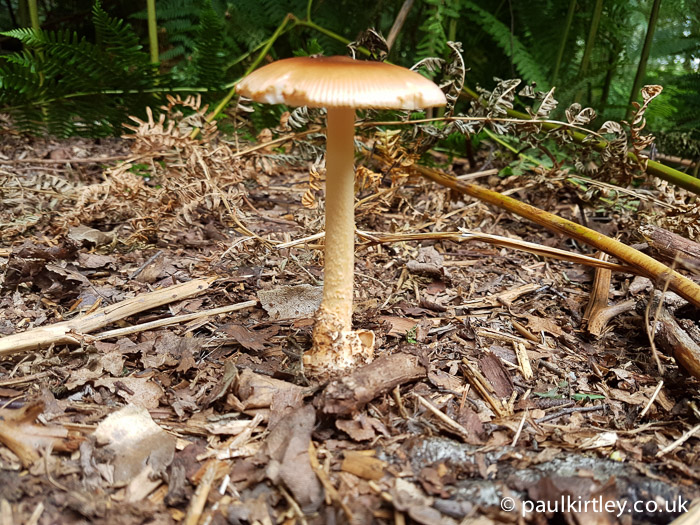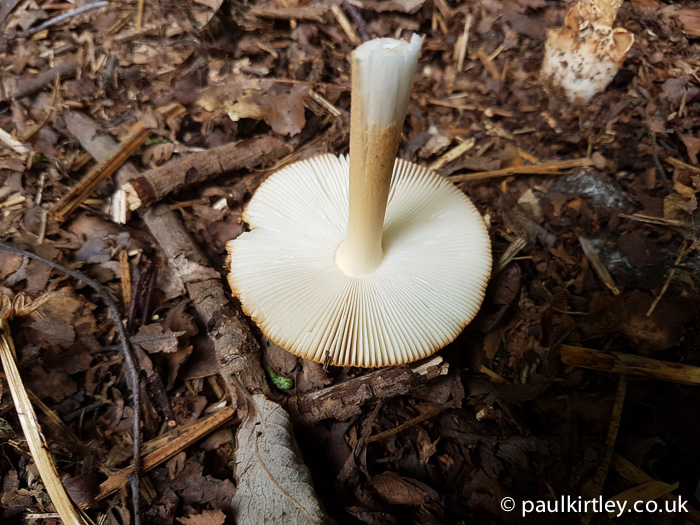 Please Note: When researching more information on the tawny grisette, Amanita fulva, you may well read that this mushroom is edible. Indeed, it is one of the few edible species amongst the Amanitas, a genus of fungi known widely for some of its notoriously deadly poisonous members such as death cap, Amanita phalloides and destroying angel, A. virosa, as well as other poisonous species such as panther cap, A. pantherina and fly agaric, A. muscaria. Given this genus is said to cause 95% of fatalities from mushroom poisoning, it is sensible to leave it well alone unless you know exactly what you are doing.
What Are These Wild Wanderings Blogs Anyway?
Wild Wanderings is a series of photoblogs of elements of nature which, having caught my eye while out and about, I want to share with you, the reader. These observations are typically related to tree and plant identification, animal tracks and sign and other aspects of natural history which pertain to bushcraft and survival skills.
These blogs do not usually contain much written explanation other than concise photo captions. This is intentional, as writing long descriptions, including background facts or a large amount of context, whether it be historical or contemporary, slows down the sharing of these images with you.
Photographic Kit
The above photos were taken with a Samsung Galaxy S7 Edge phone. It's the first time I've used this as the main camera for one of my Wild Wanderings photoblogs and I have to say, apart from a few fine-focusing issues, it acquitted itself well.
Related Material On Paul Kirtley's Blog
Wild Wanderings 7 – Lakeside Life
Survival Foraging: A Realistic Approach
How to Light a Campfire with One Match