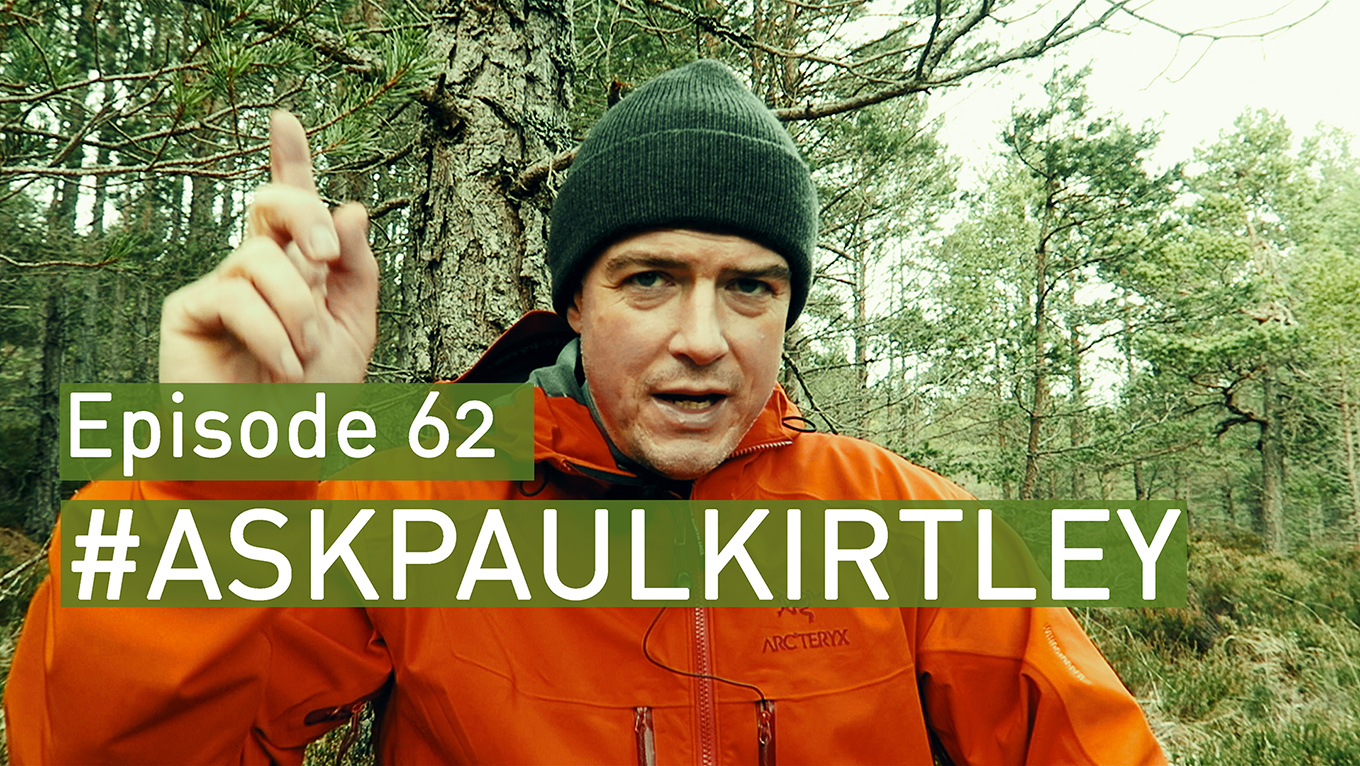 #AskPaulKirtley 62: Fires On Rock, Group Morale, Dangers of Wood Smoke and The Differences Between Traditional Scouting and Modern Bushcraft
#AskPaulKirtley 62: Fires On Rock, Group Morale, Dangers of Wood Smoke and The Differences Between Traditional Scouting and Modern Bushcraft
In this episode of #AskPaulKirtley I answer questions on the appropriateness of having campfires on rock, what to do when group morale is low, a recommended magnifying glass for lighting tinders, the dangers of exposure to woodsmoke from campfires and the differences between traditional Scouting and modern bushcraft.
Watch #AskPaulKirtley
#AskPaulKirtley videos are also available to view on my YouTube channel.
Listen To #AskPaulKirtley
Use the following controls to listen to the audio podcast right here or download the .mp3 to your device…
Links For This Episode of #AskPaulKirtley
Podcast interview with Dr Lisa Fenton
Conversations From Bushcraftfestivalen
Folding magnifying glass on Amazon: http://amzn.to/2GEK6pn
A selection of medical journal articles on the respiratory effects of wood burning and smoke inhalation:
https://www.ncbi.nlm.nih.gov/pmc/articles/PMC4273521/
https://www.ncbi.nlm.nih.gov/pubmed/16799080
https://www.ncbi.nlm.nih.gov/pubmed/22136759
https://www.ncbi.nlm.nih.gov/pubmed/16799080
How To Watch #AskPaulKirtley On Other Platforms
The videos will be uploaded to my YouTube channel and embedded in the Facebook Page associated with this blog as well as embedded here on my blog.
How To Listen To #AskPaulKirtley On Other Platforms
Podcast RSS Feed: You can subscribe via the #AskPaulKirtley Podcast RSS Feed
iTunes: You can subscribe to #AskPaulKirtley via iTunes
Subscribe to #AskPaulKirtley on Player FM
Soundcloud: Follow me on here on Soundcloud
Leave A Comment…
Leave me a comment below. Let me know what you think of this episode. I read every one.
But remember if you want to ask a question for a future episode, don't do this in the comments below, do it in one of the ways explained HERE.
What Is #AskPaulKirtley?
#AskPaulKirtley is my Q&A video and podcast series that aims to answer your questions about bushcraft, survival skills and outdoor life.
The idea here is partly to take the strain off my email inbox and get answers out to people in a more timely fashion.
Rather than send an answer to just that one person, I'd like others to benefit from the answers too. So, just in the same way I'd previously write an email answer, here I'm going to speak the answer (which is much quicker than me typing out an answer, so I'll get more questions answered as well as benefiting more people).
Click here to find out the different ways you can ask me a question.
Related Material On Paul Kirtley's Blog:
Bushcraft and LNT: Keeping Things In Perspective
How To Leave No Trace Of Your Campfire
#AskPaulKirtley 61 – Birch Polypore Strops, Favourite Wild Edibles, Axe Repairs