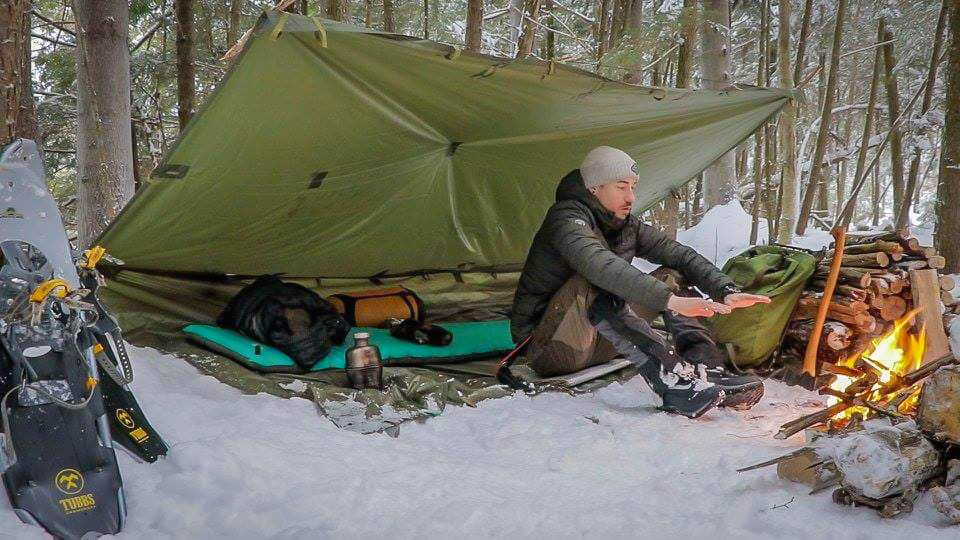 PK Podcast 028: Joe Robinet On His Love Of Camping, Bushcraft & Making A Living On YouTube
PK Podcast 028: Joe Robinet On His Love Of Camping, Bushcraft & Making A Living On YouTube
My guest on this podcast is Joe Robinet, a name that will be familiar to listeners who spend time watching bushcraft and camping videos on YouTube. Joe has built a large following on YouTube publishing videos that document his outdoor life. At the time of recording this podcast his subscriber base was just over 500,000.
In recent years I've been intrigued by the proliferation of outdoor video blogs and specifically bushcraft and camping videos on YouTube. So, I thought given Joe's success on the platform, he would be a good person to have a conversation with to explore this phenomena in more detail.
From filming and editing videos for YouTube and my blog, I know that it's quite a time consuming process and I wanted to find out more about Joe's motivations for making videos regularly as well as how he manages to juggle his outdoor life with the demands and constraints of filming. I know this was something a fair few listeners were also interested in, particularly those who have their own YouTube channels.
Via my Facebook page I asked for listener questions to put to Joe and I received a considerable response. We cover these questions throughout this episode. Some lead to more in-depth discussions including a candid conversation with Joe around his experiences being on the first season of the History Channel series, Alone.
Our conversation forms Episode 28 of the Paul Kirtley Podcast…
How To Listen To This Podcast
You can listen to this podcast here on my website by using the player above. Just press the play button.
You can download the podcast episode .mp3 file by right-clicking on the download link to save the .mp3 file down to your local machine/device.
You can also subscribe on iTunes and on Stitcher, on Player FM, or via my podcast-only RSS feed.
TRANSCRIPT
The transcript is coming soon…. the typing pool are working flat out.
Links Mentioned In This Podcast
Joe Robinet's YouTube Channel
joerobinet.com
Collective Arts Brewing
Great Lakes Brewing Company
Muskoka Brewery
Connect with Joe
Joe Robinet on Instagram
Joe Robinet On Facebook
Joe Robinet on Twitter
Thanks For Listening!
Thanks for joining me on this podcast. If you have any comments about this episode, please leave them in the comments section below.
If you enjoyed this episode, please share it using the social media buttons at the top of this page. Thanks!
And Finally…
Finally don't forget to leave an honest review & rating on iTunes or on Stitcher.
Ratings and reviews are extremely helpful and greatly appreciated! They do matter in the rankings of this podcast and I read each and every one of them.
Related Material On Paul Kirtley's Blog
PK Podcast 026: Kevin Callan On The Joys Of Winter Camping
PK Podcast 020: James Raffan – Explorer, Scholar and Author
Enter A Virtuous Circle: Take Your Bushcraft Skills On An Adventure
Never Stop Learning: Pushing Your Comfort Zone