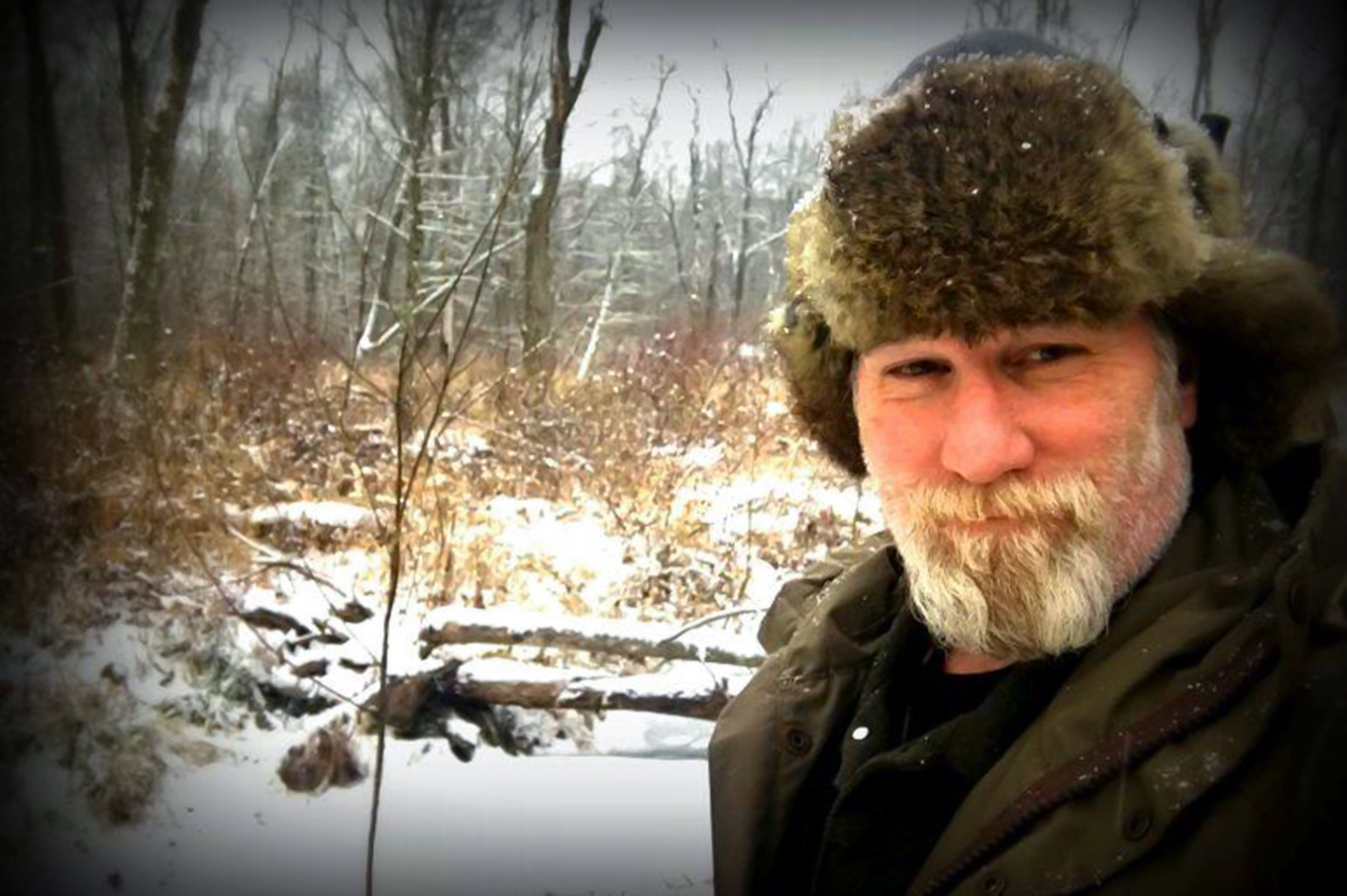 PK Podcast 041: Dave Canterbury On Re-enactment, Bushcraft And Survival
PK Podcast 041: Dave Canterbury On Re-enactment, Bushcraft And Survival
Dave Canterbury joins me on episode 41 of The Paul Kirtley Podcast. Dave and his school, The Pathfinder School, are based in Ohio in the USA. As well as having a popular YouTube channel, Dave has been involved with TV survival shows with both Discovery Channel and National Geographic. He is one of MoraKniv's Global Ambassadors and has authored several books on bushcraft and survival.
Dave and I have met a couple of times in recent years when Dave was in the UK for the Bushcraft Show and we've chatted at these events. But given the nature of how busy these shows are, we've never had the opportunity for a longer conversation. So this podcast helped provide the opportunity.
In particular, I was keen to hear Dave's perspective on bushcraft, particularly the contrasts he sees between bushcraft in the UK and USA, as well as talk over the 5C's of survivability and applying the six sigma concept. In our conversation we certainly hit these points but we also had a wide-ranging conversation in between.
In addition to the above, our conversation covers building a YouTube channel, writing books, putting your own spin on existing knowledge, re-invigorating old works, getting kids interested in the outdoors, prioritising what you learn, different ways of learning, immersion training, first aid kits and the differences between bushcraft and survival.
Our conversation forms Episode 41 of the Paul Kirtley Podcast…, which you can enjoy via the player below…
How To Listen To This Podcast
You can listen to this podcast here on my website by using the player above. Just press the play button.
You can download the podcast episode .mp3 file by right-clicking on the download link to save the .mp3 file down to your local machine/device.
Subscribe to The Paul Kirtley Podcast on your favourite podcast app:
Subscribe to the Paul Kirtley Podcast on Apple
Subscribe to the Paul Kirtley Podcast on Google Podcasts
Subscribe to the Paul Kirtley Podcast on Stitcher
Subscribe to the Paul Kirtley Podcast on Player FM
Subscribe to the Paul Kirtley Podcast on acast
Subscribe to the Paul Kirtley Podcast on Radio Public
Connect with Dave Canterbury
The Pathfinder School on Facebook
Dave Canterbury on Facebook
Pathfinder School Learning Centre Facebook Group
Dave Canterbury on Instagram
Links & Topics Mentioned In This Podcast
Dave Canterbury's YouTube Channel
Self Reliance Outfitters
The Bushcraft Show
Bushcraft And Survival Skills Magazine
Six Sigma
Friluftsliv
Morakniv Adventures
People Mentioned In This Podcast
Mors Kochanski
George Washington Sears
Robert Rogers
Daniel Boone
Ernest Thompson Seton
Books Related To This Podcast Thanks For Listening!
Thanks for joining me on this podcast. If you have any comments about this episode, please leave them in the comments section below.
If you enjoyed this episode, please share it using the social media buttons at the top of this page. Thanks!
And Finally…
Finally don't forget to leave an honest review & rating on iTunes or on Stitcher.
Ratings and reviews are extremely helpful and greatly appreciated! They do matter in the rankings of this podcast and I read each and every one of them.
Related Material On Paul Kirtley's Blog
PK Podcast 040: Miles Irving On Wild Foods, Foraging, Health And Connecting With Nature
Accelerate Your Bushcraft Learning: Bushcraft Show 2017 Presentation
PK Podcast 032: Lars Fält, Julia Kalthoff, Juha Rankinen and Jonas Als
Axe Safety In Camp: Care, Attention And Good Habits