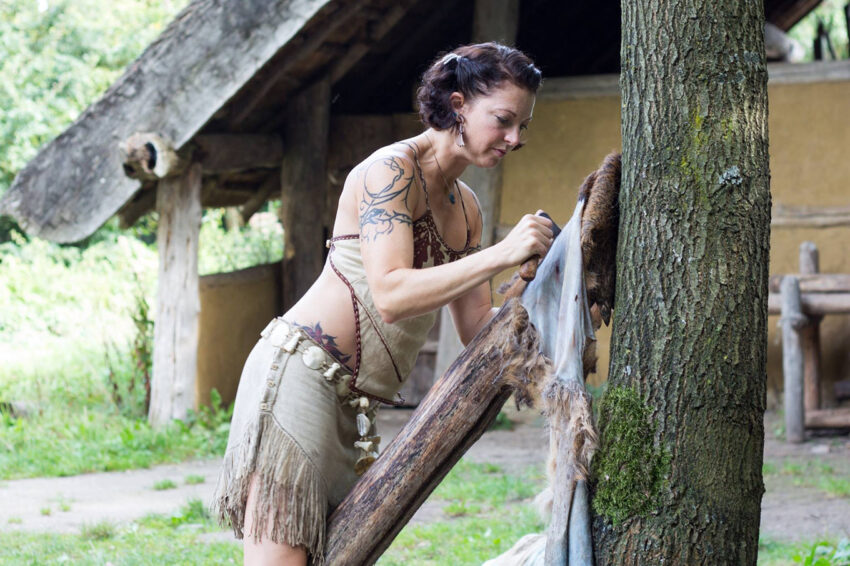 PK Podcast 53: Theresa Emmerich Kamper On Traditional Tanning
PK Podcast 53: Theresa Emmerich Kamper On Traditional Tanning
Dr Theresa Emmerich Kamper has a PhD in experimental archaeology and over 25 years of experience in prehistoric skin tanning and clothing construction. Theresa is an internationally recognised specialist in this field and is an Honorary Research Fellow at the University of Exeter in the U.K.
Theresa's expertise is far from being purely academic, though. Her skills and knowledge are eminently practical and in addition to her main area of expertise in tanning technologies and animal processing, Theresa also teaches and demonstrates a wide range of traditional living skills, in a variety of settings. Theresa is well known in bushcraft and traditional living skills communities.
Theresa is also becoming more widely known due to her television appearances on a number of shows, particularly Season 8 of Alone on History, a pay televistion network based in the USA. She was also part of the team of participants in the three part series Surviving The Stone Age on Channel 4, a British public-service television network, which first aired in the latter part of 2020.
Personally, I've done only a very small amount of tanning. When I first got involved, I found some of the processes confusing. Later, I found that some people were adamant it had to be done a certain way, while others had different, yet similarly adamant views. Also, I'm aware that beginners are confused by terms such as rawhide and buckskin as well as the seeming plethora of methods such as bark tanning, brain tanning, egg tanning, oil tanning and so on.
So, I thought, who better to ask about tanning than Dr Theresa Emmerich Kamper. It was a long time after I first tanned a skin that I felt I had a good overview of tanning clear in my head. This podcast will get you there much more quickly than I was able to. Theresa lays everything out very clearly and she certainly added to my knowledge yet again. You'll learn a lot too, I'm sure. Plus, this was a breeze from my perspective. I just had to ask a few simple questions and let Theresa do the rest. Please enjoy the conversation with Dr Theresa Emmerich Kamper, which forms Episode 53 of the Paul Kirtley Podcast…
How To Listen To This Podcast
You can listen to this podcast here on my website by using the player above. Just press the play button.
You can download the podcast episode .mp3 file by right-clicking on the download link to save the .mp3 file down to your local machine/device.
Subscribe to The Paul Kirtley Podcast on your favourite podcast app:
Subscribe to the Paul Kirtley Podcast on Apple
Subscribe to the Paul Kirtley Podcast on Google Podcasts
Subscribe to the Paul Kirtley Podcast on Spotify
Subscribe to the Paul Kirtley Podcast on Stitcher
Subscribe to the Paul Kirtley Podcast on Player FM
Subscribe to the Paul Kirtley Podcast on acast
Subscribe to the Paul Kirtley Podcast on Radio Public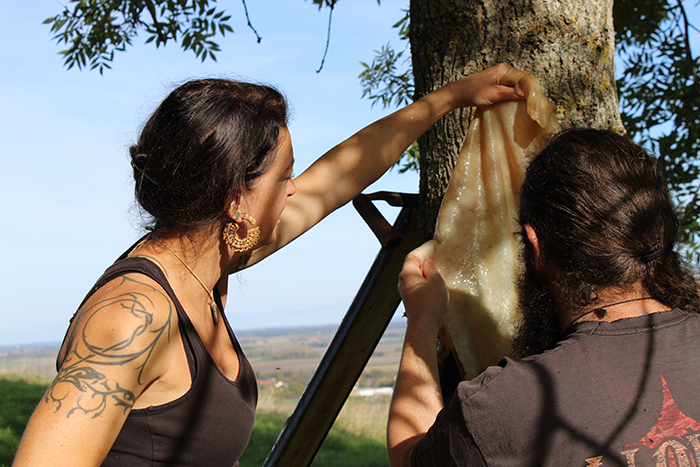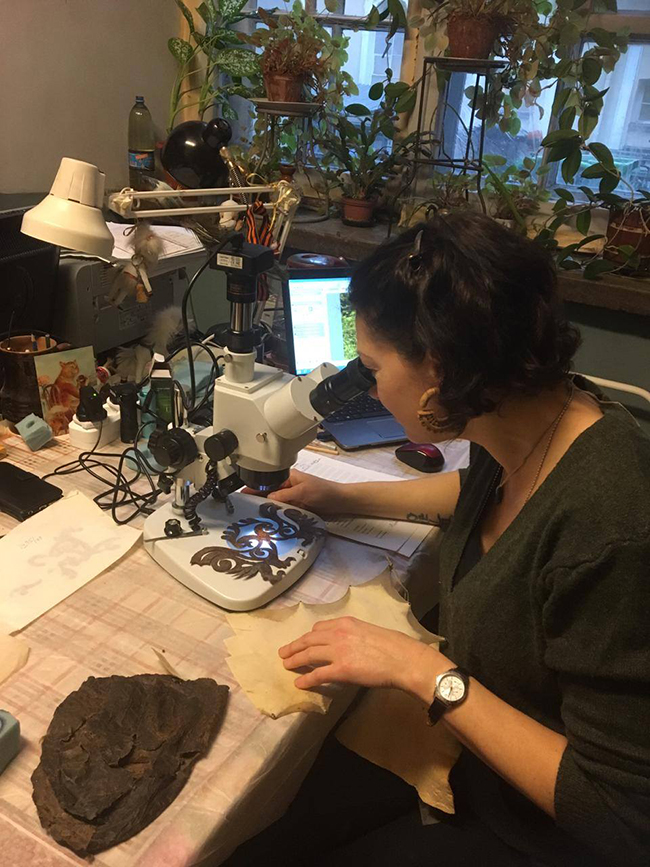 Connect with Theresa Emmerich Kamper
https://www.theresaemmerich.com/Theresa Emmerich Kamper on Instagram
Theresa Emmerich Kamper on Facebook
People Mentioned In This Podcast
Books Mentioned In This Podcast
Determining Prehistoric Skin Processing Techologies
Sinews Of Survival
Our Boots
Thanks For Listening!
Thanks for joining me on this podcast. If you have any comments about this episode, please leave them in the comments section below.
If you enjoyed this episode, please share it using the social media buttons at the top of this page. Thanks!
And Finally…
Finally don't forget to leave an honest review & rating on Apple Podcasts, stitcher Stitcher, or whichever other podcast you might use.
Ratings and reviews are extremely helpful and greatly appreciated! They do matter in the rankings of this podcast and I read each and every one of them.
Related Material You Might Like…
PK Podcast 52: John Boe On PTSD, Finding Solace In Nature And A New Career In Bushcraft Instruction
PK Podcast 51: Cliff Jacobson – Skills Are More Important Than Things
PK Podcast 033: Kevin Brownlee on Indigenous Archaeology and Highlighting Native Heritage
PK Podcast 031: Will Lord On His Passion For The Prehistoric
PK Podcast 028: Joe Robinet On His Love Of Camping, Bushcraft & Making A Living On YouTube