Canoeing The Spey With Kevin, Ray & Justine part 4 – Setting Camp In The Dark
Canoeing The Spey With Kevin, Ray & Justine part 4 – Setting Camp In The Dark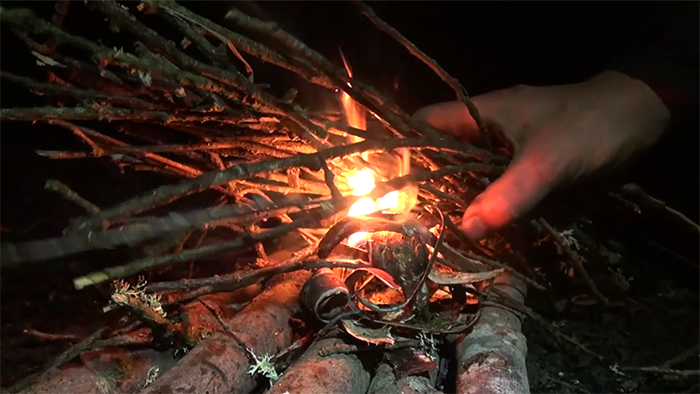 The saga of canoeing the River Spey with Kevin Callan, Ray Goodwin and Justine Curgenven continues. Kevin is still not convinced of the danger of haggis, although he is fully aware of the abundance of sheep droppings in the fields. We take a worthwhile side trip to walk up to some Neolithic standing stones, which Kevin finds fascinating.
Kevin also finds sheep fascinating and spends many hours filming them. So much so that we end up having to paddle the final stretch of the day's route pretty much in the dark. It's a good job Ray and I know the river well and had paddled it only a couple of weeks before this escapade.
That said, we still had to set up camp, light a fire and get the dinner cooked. And Kevin was gagging for a whisky (it was a canoe and whisky tour after all)…
Scotland's Spey River Paddle & Whisky Tour – Part 4
Click on the box bottom right for full screen view. This video is available in full HD. Click on gear/cog symbol to choose the quality level you want to stream.
I hope you enjoyed the above film. Let me know what you think below. And keep an eye out for future instalments…
Previous Sections Of This Series
Watch part 1 here: Watch Canoeing The River Spey With Kevin, Ray & Justine Curgenven – part 1
Watch part 2 here: Canoeing The Spey With Kevin, Ray & Justine part 2 – A Few Campfire Tricks
Watch part 3 here: Canoeing The Spey With Kevin, Ray & Justine part 3 – River Safety
Related Material On Paul Kirtley's Blog
PK Podcast 019: Post-Trip Post-Script With Kevin Callan, Justine Curgenven and Ray Goodwin
PK Podcast 003: Kevin Callan, The Happy Camper
PK Podcast 013: Ray Goodwin On Continually Evolving Adventures By Canoe
PK Podcast 005: Justine Curgenven And An Aleutian Adventure
White Water Safety & Rescue Training Provides Useful Survival Skills
Six Men, Three Boats and The Bloodvein: Canoeing A Wilderness River