#AskPaulKirtley Episode 29 – Ray Goodwin Answers Your Canoeing Questions
#AskPaulKirtley Episode 29 – Ray Goodwin Answers Your Canoeing Questions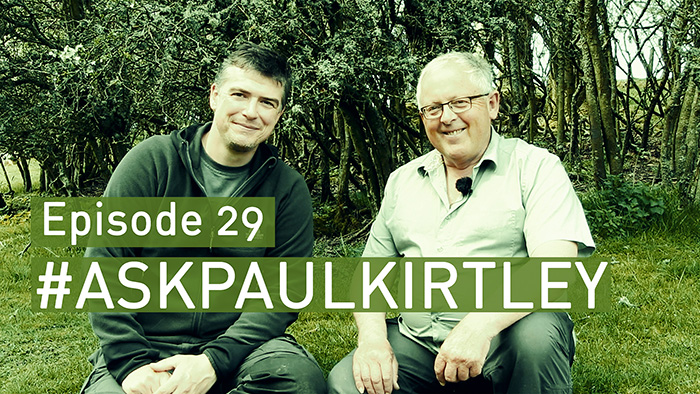 In this episode of #AskPaulKirtley canoe maestro Ray Goodwin joins me to answer questions on inflatable canoes and kayaks, sleeping in a canoe, avoiding wrist pain when paddling, the merits of back-paddling vs aggressive forward paddling, advice for a first-time multi-day canoe tripper, thoughts on canoe saddles, which bug suits to get and when to use them, what skills are needed for a river Spey trip, advice on storing and transporting canoes in the UK and what experience is needed to move to larger rivers with rapids and stronger currents?
Watch #AskPaulKirtley
Click on the four arrows bottom right for full screen view. This video is available in full HD. Click on "HD" to choose the quality level you want to stream.
#AskPaulKirtley videos are also available to view on my YouTube channel.
Listen To #AskPaulKirtley
Use the following controls to listen to the audio podcast right here or download the .mp3 to your device…
Links For This Episode of #AskPaulKirtley
PK Podcast 013: Ray Goodwin On Continually Evolving Adventures By Canoe
PK Podcast 009: Leon McCarron & Tom Allen On Making Meaningful Journeys, Off The Beaten Track
The Open Canoe Association
This Is Canoeing (DVD)
How To Care For Your Axe: 3 Easy Steps
The Original Bug Shirt Company
Pakboats
Where To Find Ray Online…
RayGoodwin.com
Ray Goodwin on Facebook
Canoe Courses And Trips With Ray Goodwin
Below are links to the courses and trips that Ray and I deliver together:
Expedition Canoeing Skills Course
The French River Canoe Expediton
The Bloodvein River Canoe Expedition
How To Watch #AskPaulKirtley On Other Platforms
The videos will be uploaded to my YouTube channel and embedded in the Facebook Page associated with this blog as well as embedded here on my blog.
How To Listen To #AskPaulKirtley On Other Platforms
Podcast RSS Feed: You can subscribe via the #AskPaulKirtley Podcast RSS Feed
iTunes: You can subscribe to #AskPaulKirtley via iTunes
Soundcloud: Follow me on here on Soundcloud
Leave A Comment…
Leave me a comment below. Let me know what you think of this episode. I read every one.
But remember if you want to ask a question for a future episode, don't do this in the comments below, do it in one of the ways explained HERE.
What Is #AskPaulKirtley?
#AskPaulKirtley is my Q&A video and podcast series that aims to answer your questions about bushcraft, survival skills and outdoor life.
The idea here is partly to take the strain off my email inbox and get answers out to people in a more timely fashion.
Rather than send an answer to just that one person, I'd like others to benefit from the answers too. So, just in the same way I'd previously write an email answer, here I'm going to speak the answer (which is much quicker than me typing out an answer, so I'll get more questions answered as well as benefiting more people).
Click here to find out the different ways you can ask me a question.
Related Material On Paul Kirtley's Blog:
PK Podcast 002: Ray Goodwin On Wilderness Canoeing
Canoe Master: An Interview with Ray Goodwin
White Water Safety & Rescue Training Provides Useful Survival Skills
Waiting For Gooders: A Minor Inconvenience In The Wilderness
Six Men, Three Boats and The Bloodvein: Canoeing A Wilderness River