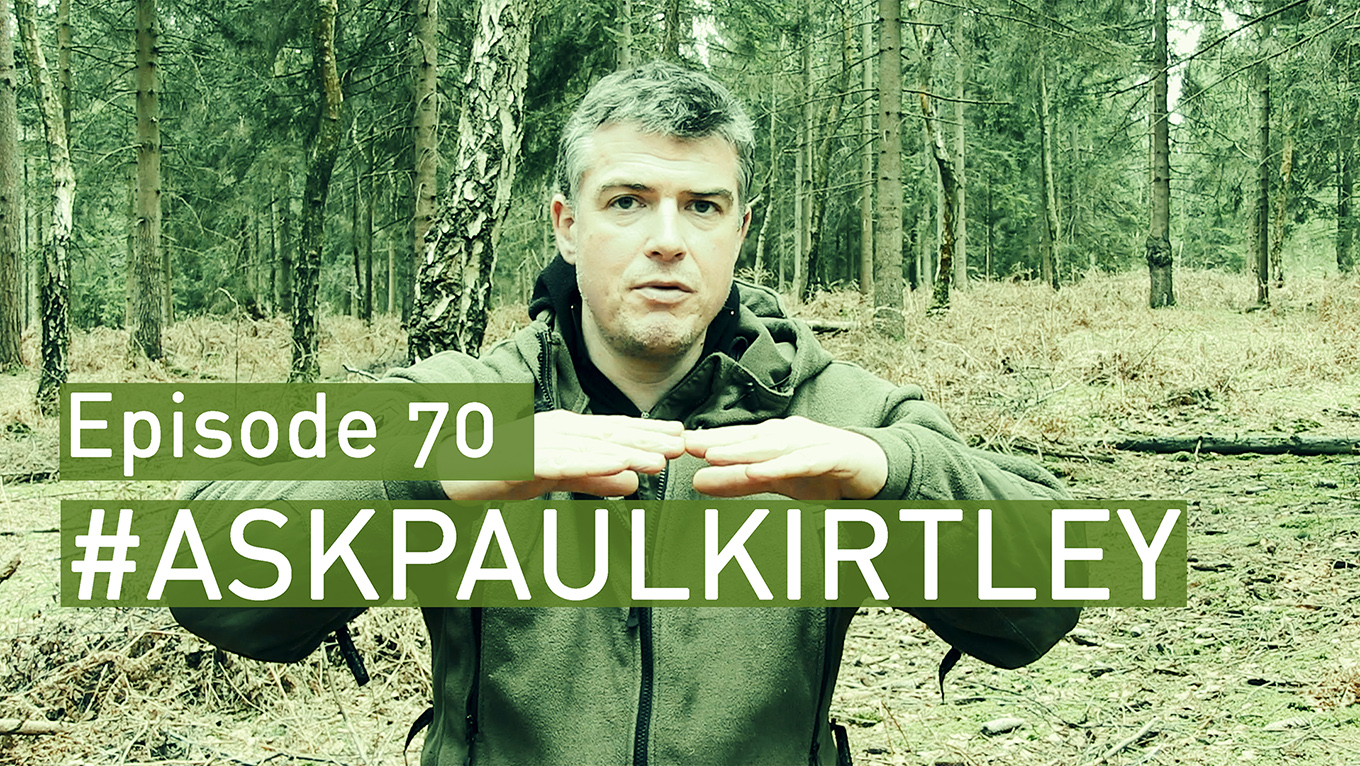 #AskPaulKirtley 70 – Real Survival With No Food; Banking Fires Overnight; CAT Tourniquets For First Aid
#AskPaulKirtley 70 – Real Survival With No Food; Banking Fires Overnight; CAT Tourniquets For First Aid
In this episode of #AskPaulKirtley, I answer questions on real survival with no food, the best areas for kayaking and wild camping in the UK, banking fires overnight, Combat Application Tourniquets (CAT) in first aid kits and Bow-drilling standing up.
Watch #AskPaulKirtley
#AskPaulKirtley videos are also available to view on my YouTube channel.
Listen To #AskPaulKirtley
Use the following controls to listen to the audio podcast right here or download the .mp3 to your device…
Links For This Episode of #AskPaulKirtley
PK Podcast 028: Joe Robinet On His Love Of Camping, Bushcraft & Making A Living On YouTube
Survival Foraging: A Realistic Approach
Frontier Bushcraft Field Courses
https://www.ukriversguidebook.co.uk/
The Open Canoe Association
Song of the Paddle Forum
Book and Map Recommendations
How To Watch #AskPaulKirtley On Other Platforms
The videos will be uploaded to my YouTube channel and embedded in the Facebook Page associated with this blog as well as embedded here on my blog.
How To Listen To #AskPaulKirtley On Other Platforms
Podcast RSS Feed: You can subscribe via the #AskPaulKirtley Podcast RSS Feed
iTunes: You can subscribe to #AskPaulKirtley via iTunes
Subscribe to #AskPaulKirtley on Player FM
Soundcloud: Follow me on here on Soundcloud
Leave A Comment…
Leave me a comment below. Let me know what you think of this episode. I read every one.
But remember if you want to ask a question for a future episode, don't do this in the comments below, do it in one of the ways explained HERE.
What Is #AskPaulKirtley?
#AskPaulKirtley is my Q&A video and podcast series that aims to answer your questions about bushcraft, survival skills and outdoor life.
The idea here is partly to take the strain off my email inbox and get answers out to people in a more timely fashion.
Rather than send an answer to just that one person, I'd like others to benefit from the answers too. So, just in the same way I'd previously write an email answer, here I'm going to speak the answer (which is much quicker than me typing out an answer, so I'll get more questions answered as well as benefiting more people).
Click here to find out the different ways you can ask me a question.
Related Material On Paul Kirtley's Blog:
Five Survival Plants Every Forager Should Know
Rosebay Willowherb: Taking The Pith
Bow-Drill – The Keys to Success
PK Podcast 29 – Leon McCarron On Walking The Land Beyond