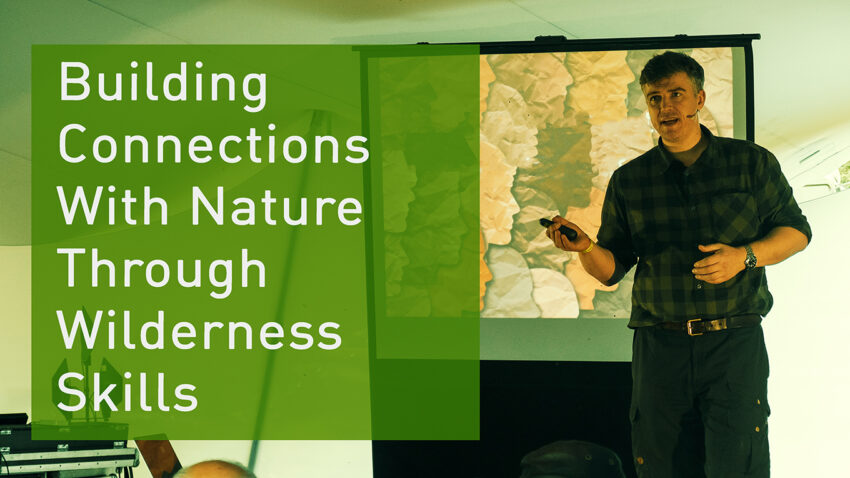 Building Connections With Nature Through Wilderness Skills
Building Connections With Nature Through Wilderness Skills
This presentation was given to the main stage audience at the 2021 Great Outdoors Festival in the U.K. I've edited my presentation slides and photos into the video footage. I hope you enjoy the presentation and find it thought-provoking.
With around 80% of the population of the developed world living in urban or suburban environments, connetion with nature is not automatic, or a given.
Despite this, many people crave an active connection with the natural world. To this end, however, there seem to be some "rules" around what is acceptable and what is not.
The aim of this presentation was to explore some commonly held beliefs and accepted wisdom, and see how these concepts fit together, or don't.
In particular, I wanted to explore how a modern person utilising wilderness skills can build strong and active connections with the nature, despite this not sitting as comfortably as it might with some of the modern outdoor credos.
Let me know below what you think.
As for the Great Outdoors Festival, this was a really nice, well-organised event. Thanks to the organisers for the invitation to talk and thanks to those present for being an attentive and engaged audience. It was also great to catch up with a whole raft of people who I've not seen for ages or who I previously only knew online. Here's to more of these gatherings….
Related Material on Paul Kirtley's website:
The Value Of Using Wilderness Skills Closer To Home: Bushcraft Show 2016 Presentation
Medicinal Use Of Balsam Fir For Cuts, Grazes & Sores
European Alternatives To Balsam Fir For Medicinal Purposes
Water Mint, Mentha aquatica – A Not So Wild Tea
Get my Wilderness Axe Skills Book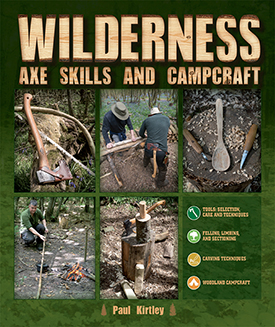 Signed copies of my book, Wilderness Axe Skills and Campcraft are available at… wildernessaxeskills.com