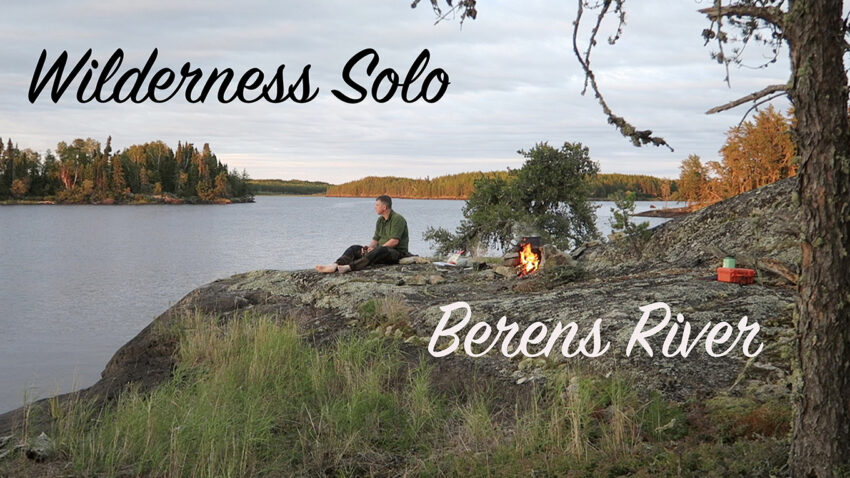 Berens River Wilderness Solo Canoe Trip
Berens River Wilderness Solo Canoe Trip
The Berens River is a wild river, running through remote, untamed wilderness. This waterway starts in north-western Ontario, Canada and runs westwards, soon entering Manitoba, ultimately flowing into the vast Lake Winnipeg.
There are several rivers in this area of the country running into the eastern side of Lake Winnipeg, including the Berens. All of them run broadly parallel to each other on their approach to Lake Winnipeg, the other particularly notable rivers being the Pigeon River and the Bloodvein River. Both of these latter rivers are to the south of the Berens.
Moreover, the Berens is one of two rivers which flow out of Family Lake, the other being the aforementioned Pigeon River. The Bloodvein runs from a separate watershed via Artery Lake in Woodland Caribou Provincial Park.
Having previously paddled the Bloodvein River as well as having visited Woodland Caribou Provincial Park several times, including in winter, and fallen in love with the pristine boreal landscape here, I was keen to return to this land. And so I planned to canoe the Berens River, aiming to start at Family Lake and finish at the Berens River First Nation.
I organised a float plane flight from Red Lake, Ontario to Family Lake, and for a van to pick me up on the dirt road at Berens River First Nation. In between I would travel and camp on a ten-day, 170km solo wilderness journey. I used the book Wilderness Rivers of Manitoba by Hap Wilson, and topographic maps from Canada Map Sales to plan and navigate my journey.
The videos embedded below document my solo trip down the Berens River…
Relevant Books
(If you cannot see any books listed here, then disable your ad-blocker.)
Related Material
Favourite Films: Waterwalker by Bill Mason
Six Men, Three Boats and The Bloodvein: Canoeing A Wilderness River
French River – Eighteen Mile Island Loop
Canoeing The River Tay – Wonderful Water And Wild Camping
Canoeing The River Spey With Kevin Callan, Ray Goodwin and Justine Curgenven – part 1
Paul Kirtley Podcast 002: Ray Goodwin On Wilderness Canoeing
Paul Kirtley Podcast 046: Kevin Callan – The Nicest Man On The Meanest Journey
Paul Kirtley Podcast 051: Cliff Jacobson – Skills Are More Important Than Things